What are the Benefits to Home Automation?
In a previous article, we touched on smart devices for your home, and how they can enrich your life, through connected devices. Why not take things a step further, and automate most aspects of your home? After all, we use so many connected devices such as smartphones, tabs, smart speakers, smart televisions, smart vacuum cleaners, smart refrigerators and there are even smart toilets! You car is gradually becoming more connected as well, as modern cars allow you to pre-set the interior temperature, for example, ensuring that you enter a comfortable car rather than one that's scorching or freezing.
Let us take you through some benefits of automating several features of your home, and if you feel like you'd like to take the plunge after reading this article, just give us a call or shoot us a message. We at EVSOL Energy are experts in this kind of thing, as we've done home automation systems before, as well as any necessary electrical system upgrades to handle the increased demands of a home automation system. If your energy bill is a concern, we can even help you with a comprehensive rooftop solar system. So, let's dive right in.
Control the Temperature of Your Home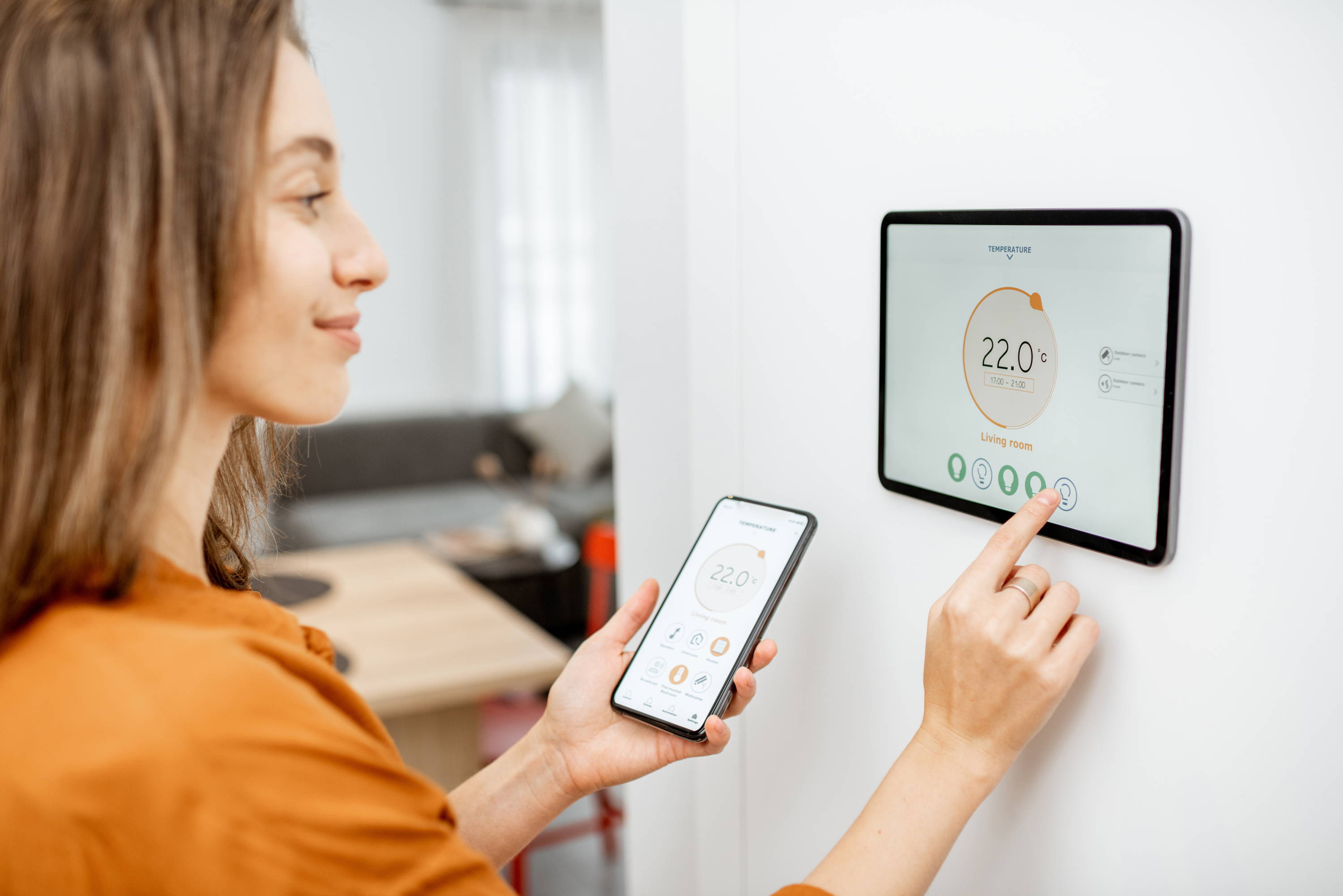 Don't you hate coming back to a house that's too hot or too cold? Of course, it would be wasteful to continuously leave the HVAC system running, especially if you're going to be out for the better part of a day, or several. Automating your HVAC system can allow you to remotely control the heating and cooling of your entire home, or certain areas via your smartphone. So, when you're leaving office for example, you can set a temperature of your choice for the entire house, or just the living and dining areas if you desire. If you know that the kids will be returning from school in the afternoon, you could activate the HVAC functions for their rooms only, thus preventing energy from being wasted.
Switch On Lights and Other Appliances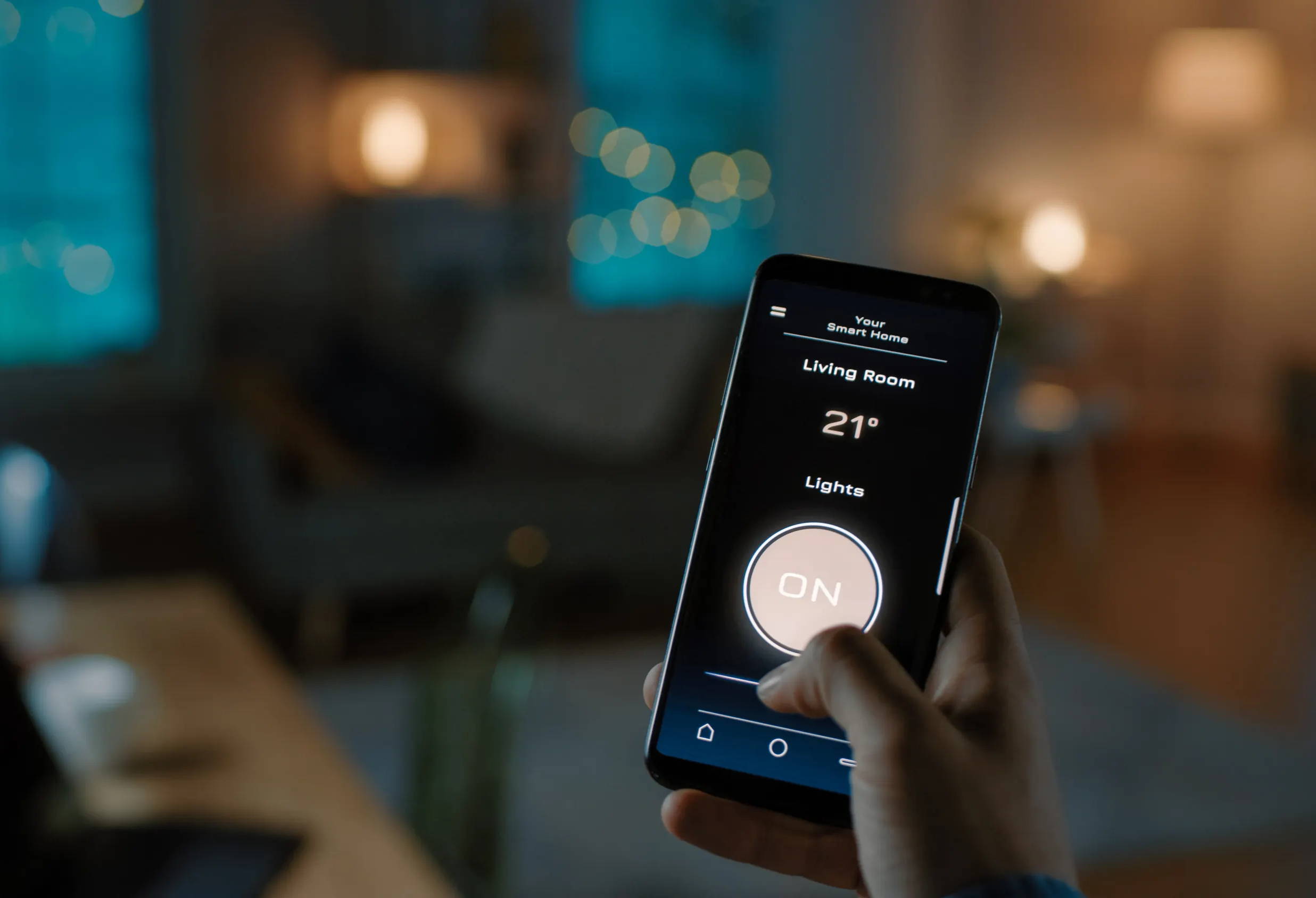 Don't you hate coming back in the night to a fully darkened house? As you fumble for your keys and clumsily enter, you trip over the doormat that's been kicked slightly out of whack by the cat's daytime escapades. All that can be avoided if you had a way to switch on the lights before returning home. Enter home automation. You can select lights to be switched on and off at will, set timers for them, and control them remotely when you're out of town so that burglars will not know that your home is unoccupied.
This functionality extends to appliances as well. If you're running late but your favourite TV show is starting, you can remotely turn on the TV and even ask it to record the show for you. No time to vacuum? Simply set the robotic vacuum cleaner to do the task while you're away from home. Even ordinary appliances can be controlled to some degree, as you can purchase smart power outlets that will offer rudimentary on/off functionality via your smartphone.
This is a great one if you're not at home when the kids come back from school. Home automation can help you keep a tab on them, utilizing cameras, motion sensors and smart door locks to ensure that they're safe at all times. You can even block access to the TV and game console until they finish their homework!
Monitor Your Home Remotely for Peace of Mind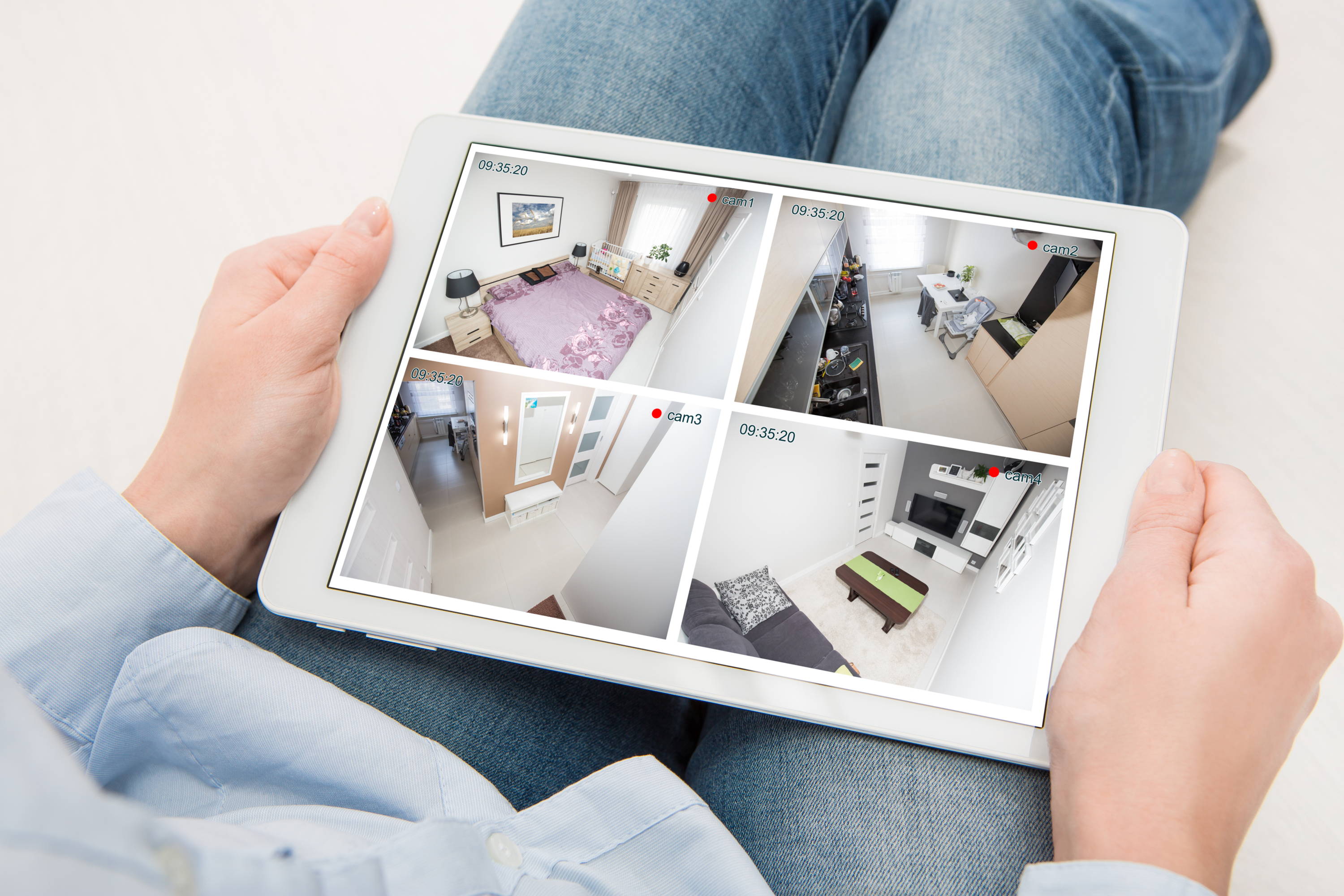 The security aspect of home automation is one of its most attractive selling points, as it allows you to create the impression that your home is occupied even when it's not, as well as monitor the property as well as garden and perimeter. You can switch lights and appliances on and off at will, check out who's ringing the doorbell, and use CCTV cameras to keep an eye on things. Sensors and AI can alert you to any potential threats, and the system can even remotely call the police or private security company of your choice in the event of an anomaly.
No more worrying about whether you locked the back door, or if the kids left their window open, as you can perform a cursory check of all these right from the comfort of your driveway and take corrective action if required. Automated door locks mean that you can simply lock and unlock doors via a tap on your smartphone app.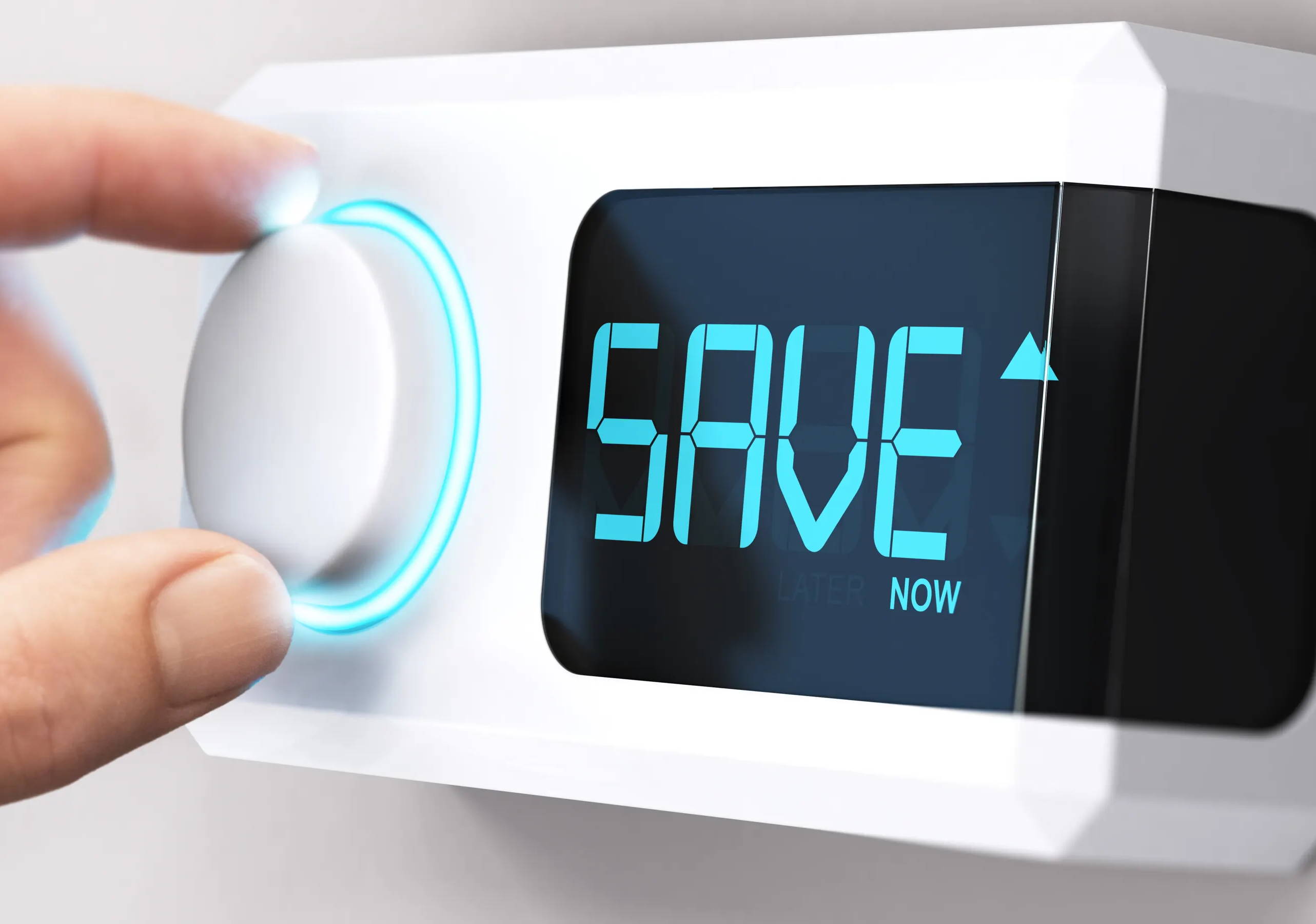 You might have noticed that some of the above benefits will also help you save energy, particularly in the area of HVAC and lighting, as you no longer need to keep these things switched on for long periods to maintain comfortable light and temperature levels but can simply activate them at the best time, as well as set them to activate and deactivate under certain conditions, such as when a proximity sensor detects that a room is empty.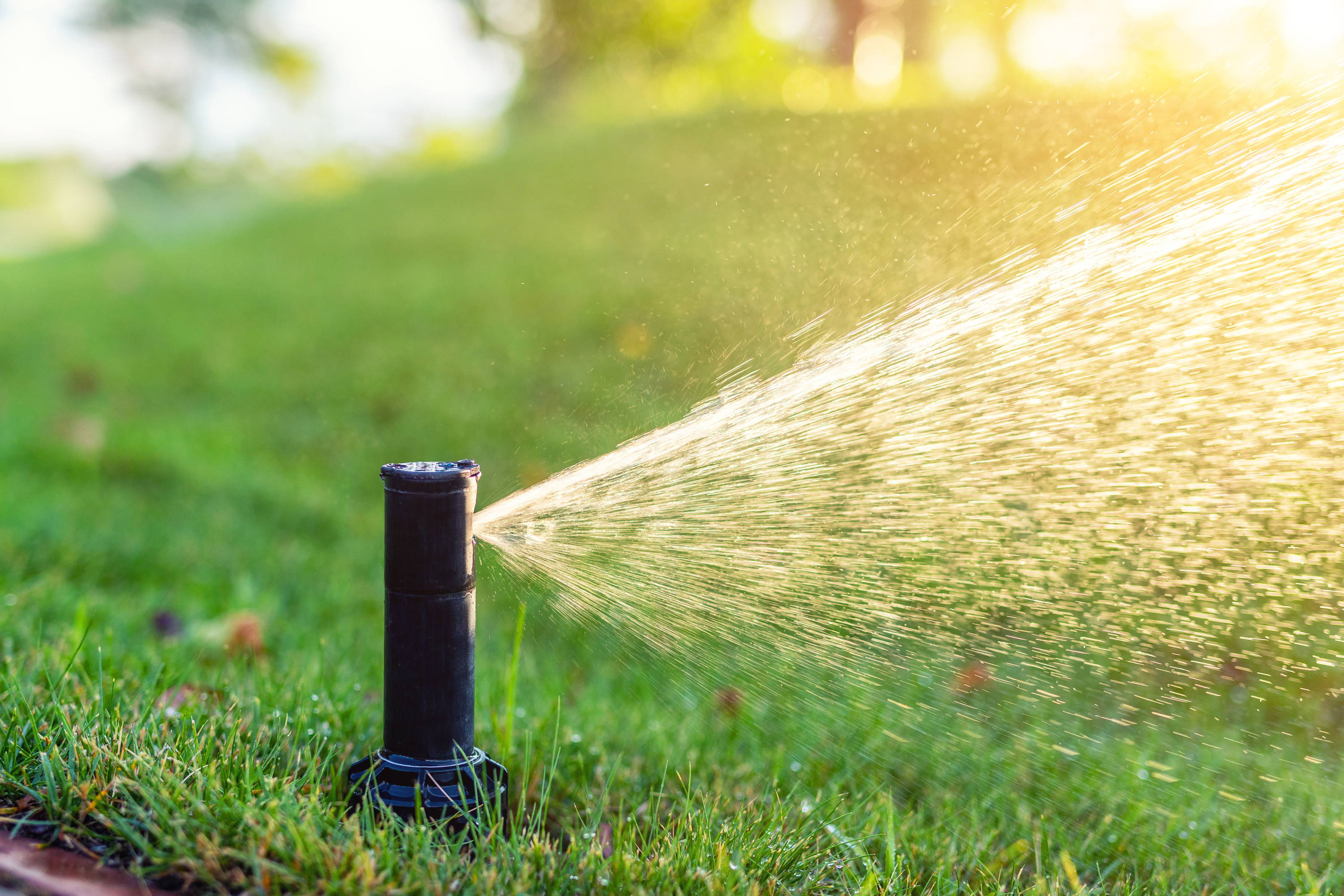 Did you forget to water your plants? With a home automation system, you can do just that via a tap on your smartphone app. You can set schedules, as well as monitor the current moisture levels of your plant beds and determine if they need more or less watering. Advanced solutions can even meter out the amount of water for various plant beds based on their needs, as well as the weather!
EVSOL Energy - Home Automation Specialists

We are passionate about home automation, as we believe technology can make life easier. We've got experience with installing home automation systems and all things electrical. Give us a call for a comprehensive solution, and we'd be glad to help. Our labour carries a lifetime guarantee, and our quotes are value-based where cost of materials and workmanship are clearly defined. We can also help you secure any rebates you may be eligible for.