Cool Solar-Powered Gadgets for Your Home
If you've been reading our blog by now, it's no secret that we're great advocates of solar power. Having over a decade of experience in installing and maintaining rooftop solar systems, we've come to recognize just how awesome the sun can be as an energy resource. However, if you'd like to get onto the solar bandwagon in a smaller way, we've created a list of some cool solar powered gadgets and gizmos that you can take a punt on.
If you're looking to install a comprehensive rooftop solar solution, EVSOL Energy is your best friend. With over a decade of experience, we ensure that you will receive a value-driven solution with transparent pricing, and backed by our lifetime labor guarantee.
We will visit your property and conduct a comprehensive audit, incorporating factors such as your current and envisioned future electrical consumption, whether you plan for any electrical additions such as an electric HVAC solution or Level 2 EV Charger, the amount of sunlight your roof receives on average and several other factors. With EVSOL Energy, you can be sure that you will receive an expertly-developed solution.
In the meantime, have a look at these cool solar powered gadgets that you can buy and try out.
Solar garden lights are some of the simplest and cheapest solar-powered devices that you can buy. They come in a variety of forms, including single fixtures that you simply stick into the soil, to multi-angled fixtures that can throw light over a wide area. String-type solar lights allow you to drape them over points of interest, and you can even get large, streetlamp-esque fixtures for your driveway.
Concerned about security? Why not invest in motion-sensitive solar lamps? These bad boys soak up the sun all day and are continuously alert at night. Any sign of motion and they spring into action, illuminating their immediate area. Check out your local garden supplies or hardware store.
Solar-Powered Emergency or Camping Lights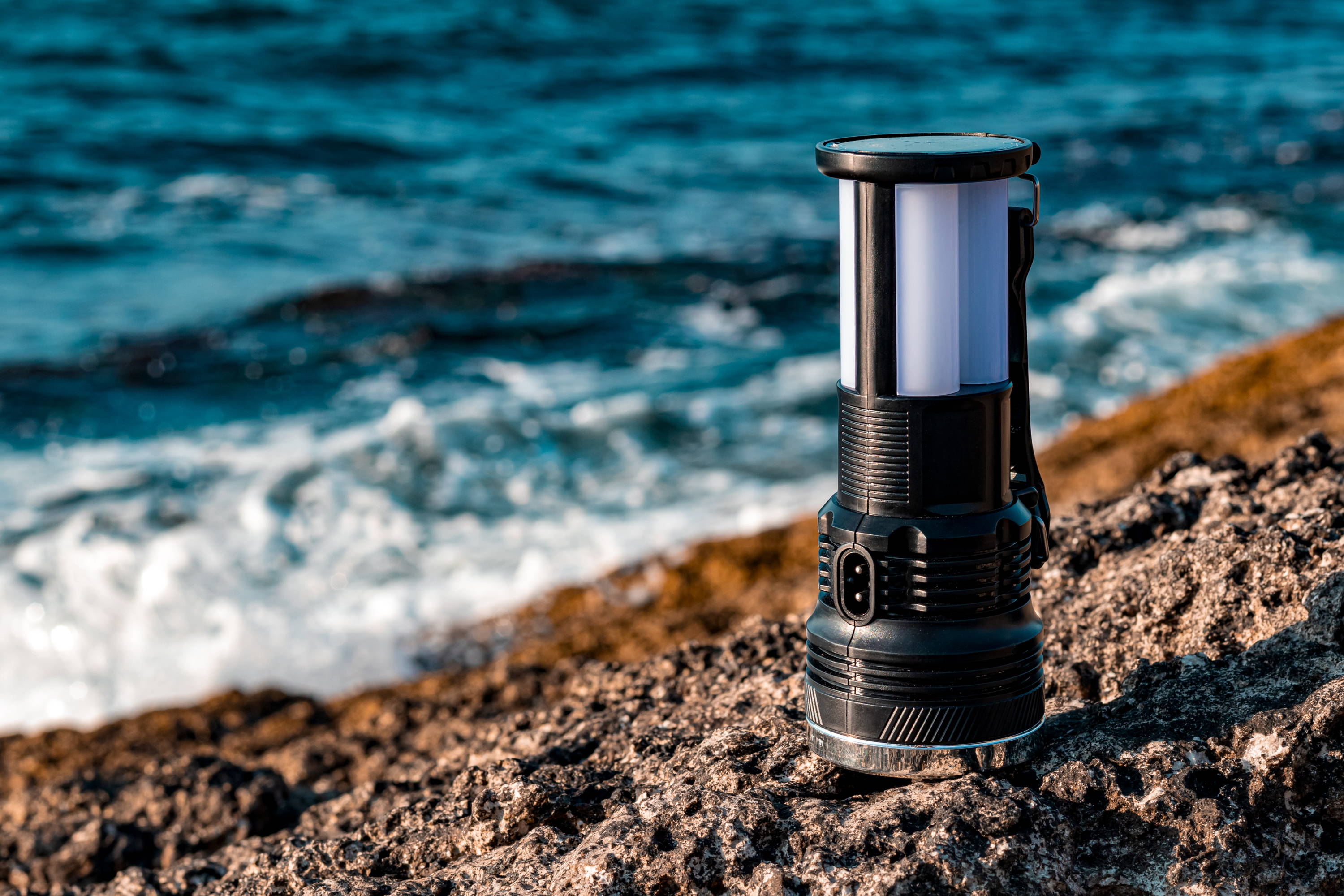 Are you heading out on a camping trip, or just want to have an emergency light around your house for additional peace of mind? Solar-powered examples are plentiful and will save you the hassle of remembering to replace the batteries in traditional examples – after all, batteries do lose charge over time even if they aren't actively being used. A quick online search reveals a plethora of options from small pocket-friendly examples to large ones with separate solar panels that can not only light up an entire campsite but charge a couple of mobile phones with their integrated USB ports too.
Teach the Kids About Solar with Solar Toys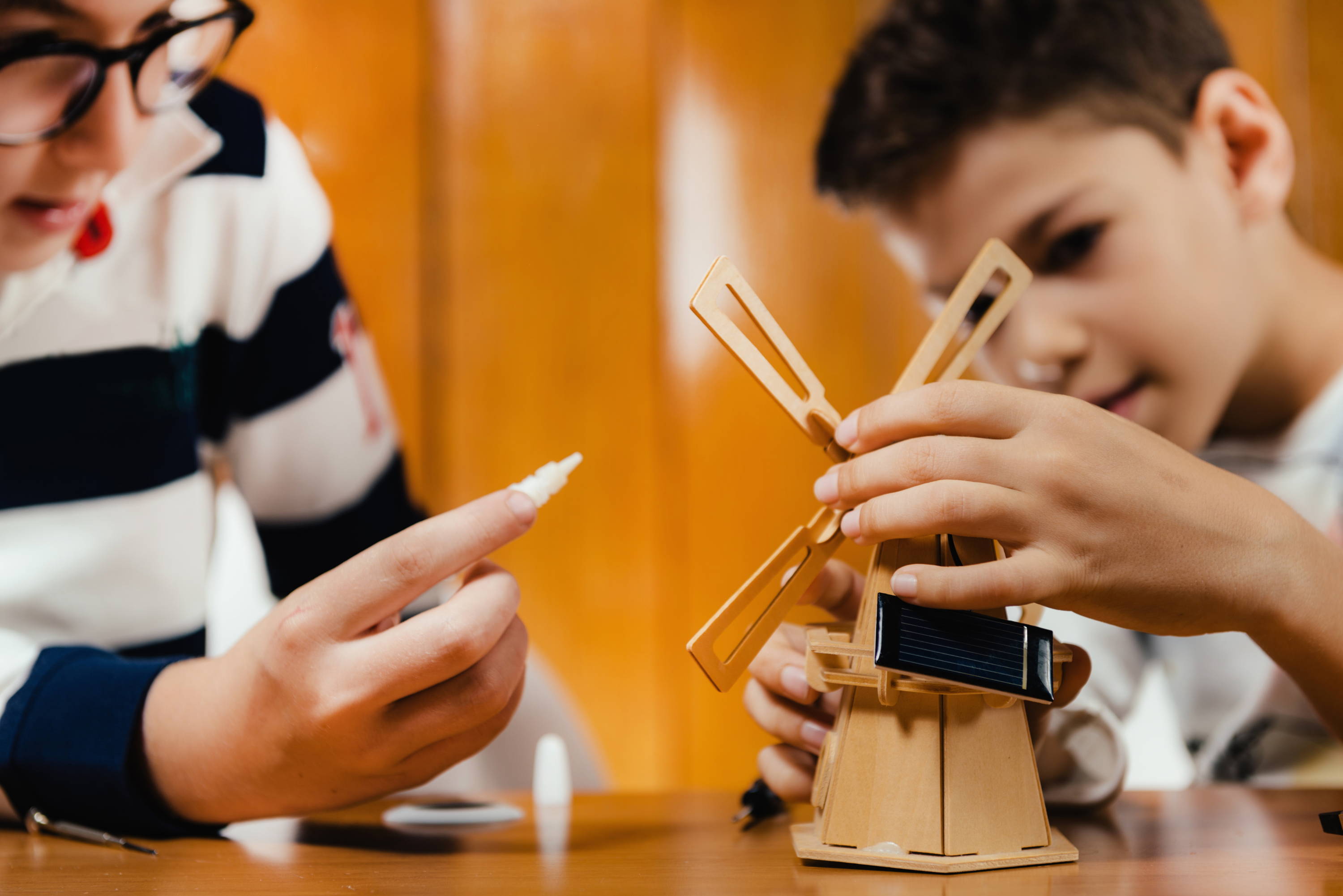 What better way to get your kids interested in the energy of pure sunshine than with solar-powered toys? You can find solar-powered robots, cars, aircraft, boats and other novelty items at most toy or educational supplies shops. These are a great way to illustrate the principles of electricity and solar power, especially with DIY kits that offer your child the opportunity to build it themselves and see it run. Since solar powered items are low voltage, the risk of electric shock is minimal, making it a relatively safe option for them to learn about electrical and electronic circuits.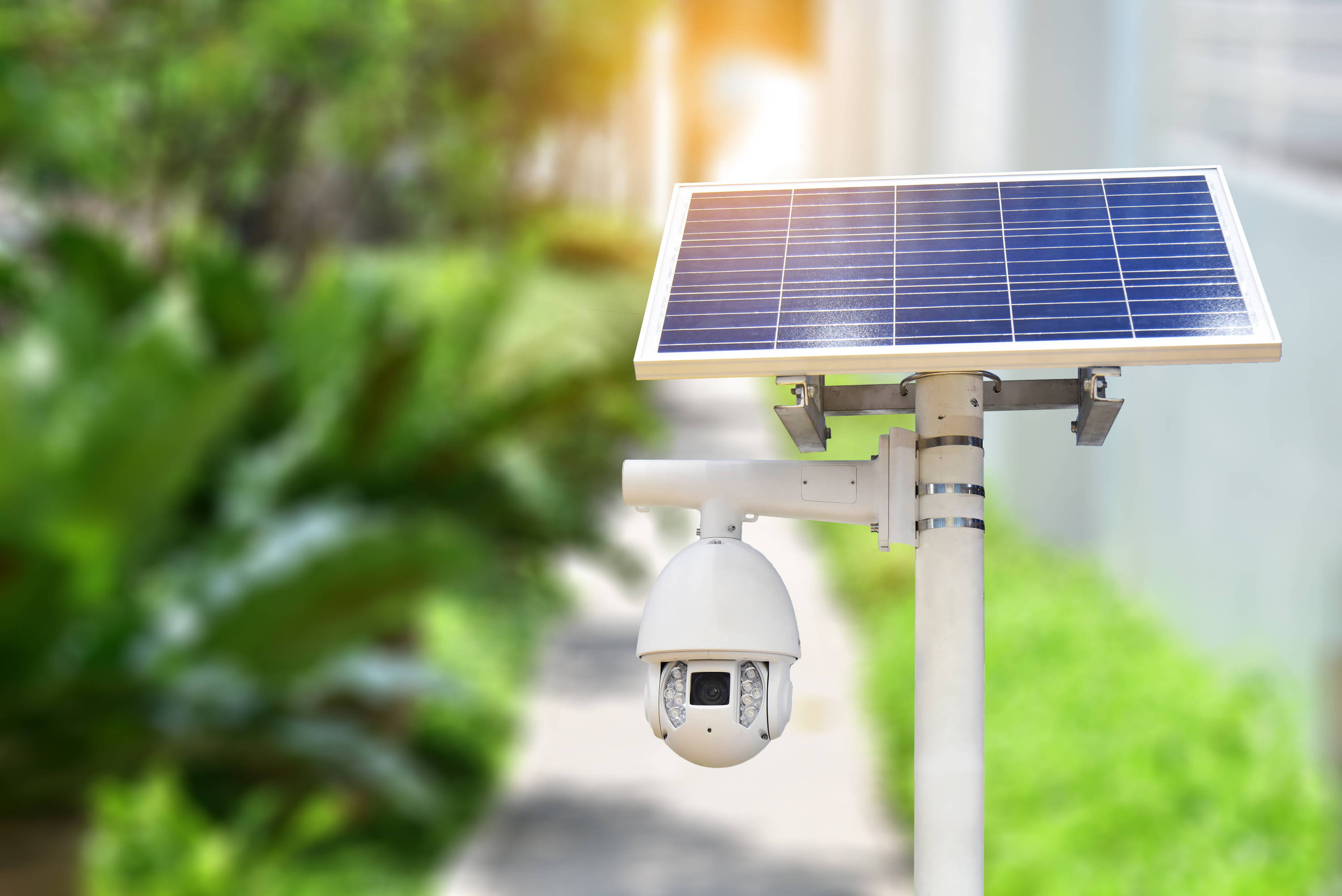 Why not install a solar security camera to enhance the security of your home or office? No more messing around with wires for power supply as the latest models simply communicate with the receiving device via WiFi, and you can even check them in real-time via a mobile app. More advanced models offer on-board recording via a concealed memory card, two-way intercom facilities that make them great for door cameras, and infrared lighting for night vision. Decent brands include Reolink, Ring, Solium and Zumimall amongst many others.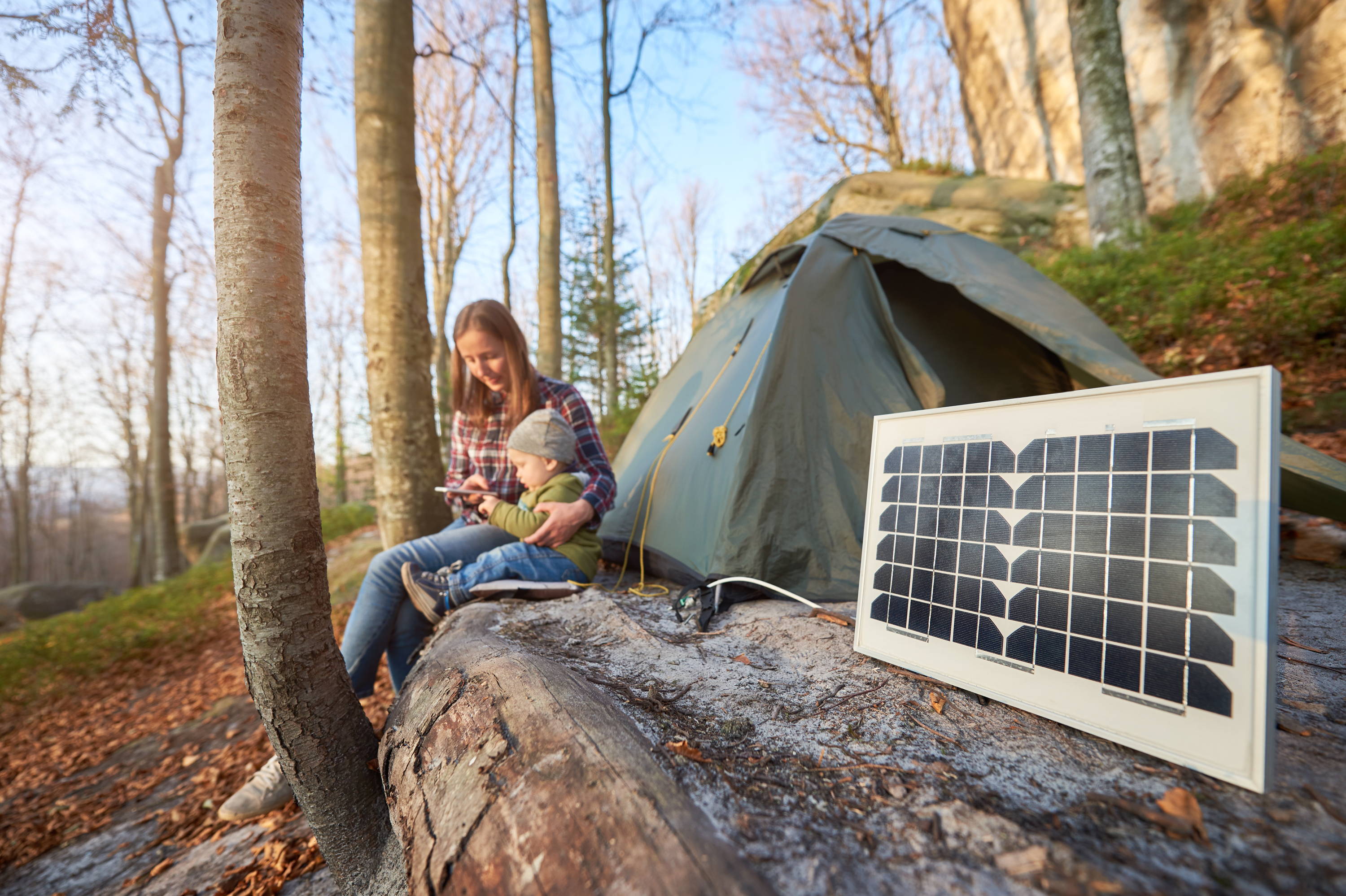 Solar generator kits are somewhat more expensive and bulkier than the gadgets we've mentioned so far, but they offer some fantastic versatility. Typically sporting an external solar panel that you can unfold and set up in an area with optimal sunshine, these bad boys have in-built batteries to store charge, and some even come with a built-in inverter, converting DC to AC so that you could plug in almost any low to medium-power device and utilize it. One such example is the Acopower 150Wh portable solar generator with 50W Solar Panel combo. This comes with the aforementioned 50W solar panel for charging the in-built 40,800mA battery, and the two AC outlets mean that a small fan and a few devices can be charged when required.
If you're an ardent cyclist, you know the importance of a bike lock. Did you know that you can get solar-powered bike locks such as The Lattis Ellipse Smart Solar Bike Lock? What's great about these is that if someone tries to cut or tamper with the lock, it will send an alert to your smartphone. Want to unlock your bike? No need to faff about with keys, just bring your smartphone near the lock and it will grant you access. A concealed keypad offers an old-school back-up in the event that phone authentication fails.
Solar Bluetooths Speakers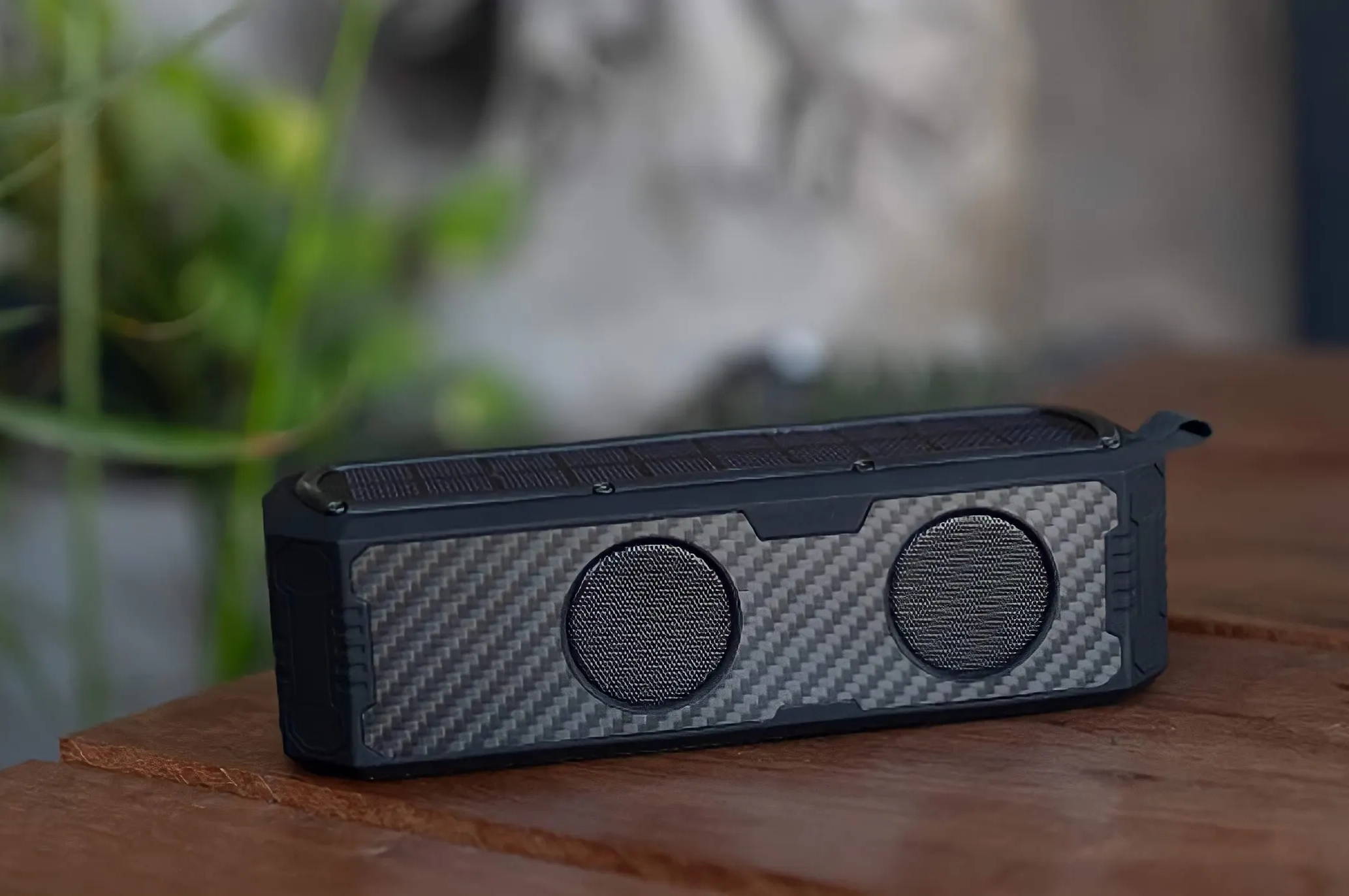 A Bluetooth Speaker is an essential piece of kit for any pool party, barbeque, campsite, or other social gathering. If you're event is taking place in the great outdoors and there's plenty of sunshine, why not treat yourself to a Solar Bluetooth Speaker? There are exmples from Eton, Cyboris, Sierra and Abfoce that offer clear and punchy sound powered by the sunshine. They've got built-in batteries that can be charged when it's time to turn things down, and most of them have some form of moisture protection meaning that a few splashes won't turn them off.
Ready for the Big Change? We've Got You Covered

If you're ready for the shift to converting your home to run off the sun, we've got you covered. Simply contact us and we'll come to you to discuss your requirement. With EVSOL Energy, you're in safe hands.